See my full disclosure policy
here
.
Pattern was free for helping test.
I made them in size 3-6 months for the new baby. I had a mini skirt in this zebra print that I wore over leggings to an 80s party hosted by my husband's company. And it's sat in my drawer ever since. So I decided to upcycle it into these leggings. There are several variations, but I ended up going with the contrast cuff option, mostly because of necessity. I wasn't getting a centimeter more of length out of that skirt!
I think they turned out pretty cute, and were a quick sew. Kim goes into a lot of detail on her patterns. There is a special section on how to sew knits with a regular sewing machine, so you don't need a serger for this pattern. I can't attest to the fit of these particular pants, but I do know that the ones I made for my older daughter were a little loose fitting, as shown in the cover photo for the pattern. Nice and comfy and perfect for baby!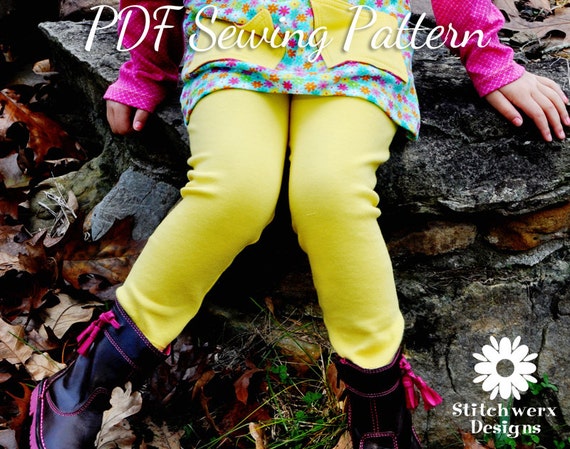 This isn't really part of the review, but I just wanted to show the importance of pressing when you sew with knits. Here is the cuff before pressing. See how the seam is puckered and wavy?
After you give it a good steam and press with the hottest temperature the fabric will stand, it lies much more nicely. Also, if your seam is really wonky, you can try washing and drying it.
Come back tomorrow and see what else I've been sewing from
Stitchwerx Designs
(and enter a fantastic giveaway!)